Different Types of Wigs
Wigs have to basic parts: hair and a cap on which is hair attached to. Wigs differ from each other in material from which they are made of and in ways which caps of wigs are done. We will describe some of them here:
Standard (Wefted) cap is the most basic type of a wig. It is made with a sewing machine that sew each row to an each row of hair weft until it got a cap. Because it is machine made it is most cheap wig type.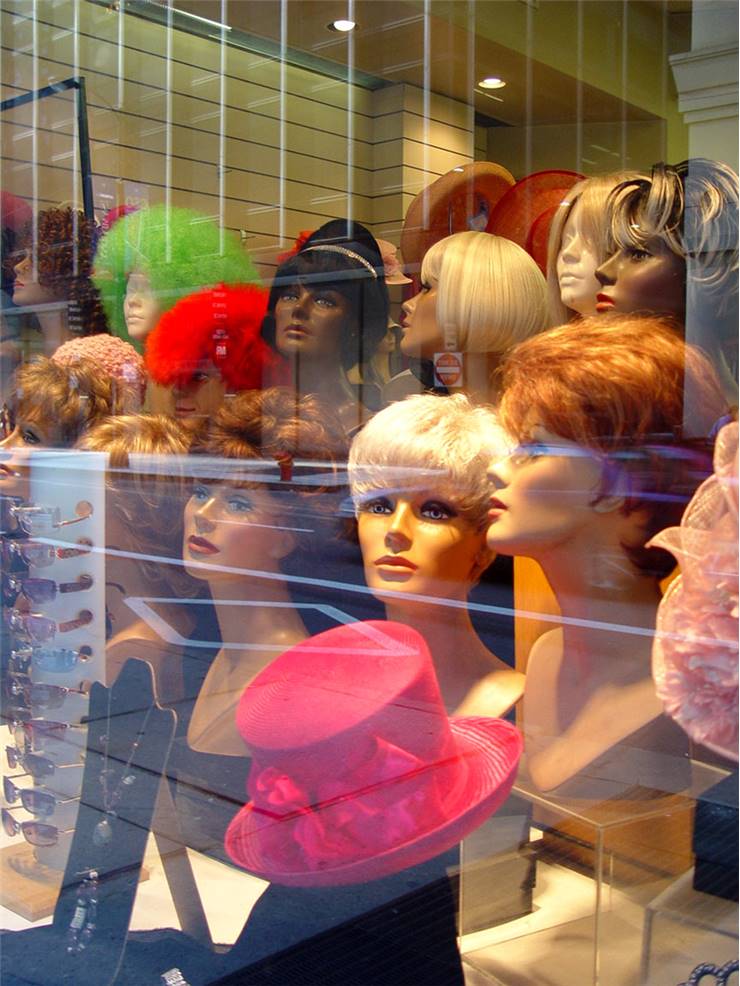 Monofilament wig has a cap made from polyester or nylon mash. Strands of hair are individually hand tied into a mash. This kind of cap seams like a natural skin because it is possible to sea wearers skin through it.
Capless wig has lace strips instead of a cap. That kind of wig is lighter and skin can bread underneath it.
Human hair wig is, as the name says, wig made of human hair. I is the most natural looking wig and the most expensive. It can be dyed, cut and style just like real hair. But because it is made from real human hair it must be cared for as if it is real live hair. It must be shampooed, dried and conditioned so it would behave as a real hair.
Synthetic wig is made from synthetic materials and is almost indistinguishable from the wig made of human hair. It is also cheaper because it is made from cheaper material. Only flaw that it has is that it cannot be styled because it is sensitive to heat.
Lace wig is a full wig with lace at the front part of the wig. It helps hair to fall naturally and gives to the whole wig a more natural look.
Vacuum wig is custom made for a particular costumer. It is made by taking the exact shape of the costumers head with the help of the mould. When made like that it fits perfectly.